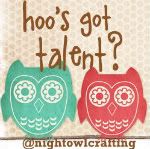 This year I decided to try making a cornucopia for use as a centerpiece for Thanksgiving. I've seen them done with bread dough before but wanted something a little more "lasting" (i.e. can be reused year after year) so decided to try it with salt dough instead. Here's my recipe for salt dough which I used for this experiment...
Salt dough for crafting
2 cups water
2 cups salt
6 cups flour (I used "white wheat" because it was stale in the pantry and needed to be pitched...)
2 tbsp vegetable oil
1 egg
In the bowl of a large stand mixer (i.e. Kitchenaid) mix flour and salt together. Add oil and then slowly add water. Start this process with a regular mixing blade but switch to a dough hook when it starts taxing the mixer. Allow to mix until combined then remove to the counter where you need to knead it for another 5-10 minutes or until pliable. It is now ready to use for all kinds of crafting projects...
For the cornucopia project, you'll need a disposable pizza pan (3 to a pack at W-Mart), a cookie sheet, some spray oil (Pam) and a spray bottle with water in it. Form the pizza pan into a cone shape and slightly bend the narrow end to form a slight arc then spray liberally with Pam. Also spray your cookie sheet with Pam. Now, roll out your dough into 1/4" thickness or so, then slice into 1.5" thick strips. Starting at the narrow end, wrap the dough strips around the cone, spritzing with water as you go to act as "glue". Make sure you overlap your strips by 1/2" or so as you wrap and just start a new strip each time you end one, making sure to adhere the new strip well. Once you've wrapped to the end of the cone (or as big as you'd like your cornucopia to be), spritz the whole thing with water and lightly press together to make sure it's all well stuck. Now, take a ball of your dough and divide into three lumps. Roll each into a long snake piece, at least as long as your cornucopia opening is around, then braid the three pieces together. Flatten the braid slightly. Now spray the opening of your cornucopia with water and adhere the braid to the opening edge. Place your completed cornucopia on the cookie sheet and place in a 350F. oven for 30 min. Meanwhile, whisk your egg with about 1 tbsp water to make an egg wash. After 30 minutes are up, brush your cornucopia well with the egg wash and allow to bake another 15 minutes. Brush again and allow to go 15 minutes more. Now, turn the oven as low as it will go (170F for my oven). Carefully remove the pizza pan from your cornucopia opening and allow to continue baking at the lower temperature for 2-3 hours or until completely hard and dried out. At this point let your creation cool and use or you can spray it with spray varnish to preserve for future use.
This dough can also be used for making ornaments, faux fruit, pumpkins, etc. for your decor, etc. It can be painted once baked with tempera paints as well. I'll share the finished product tomorrow after we add the "dressing" for the centerpiece...